The business​ I chose was a local sushi restaurant in Prescott Valley, AZ. They wanted a website to feature photos of their food and a menu that listed all of the dining options. They also wanted to incorporate their existing logo into an  Asian/Japanese inspired design. The original website featured below was built in 2011 using HTML and CSS.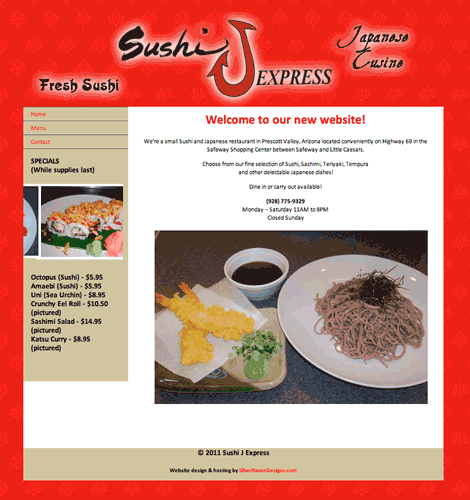 In 2016 I wanted to redesign the website giving it a modern, clean feel. During the redesign, I did some market research for people living in the Prescott/Prescott Valley area to assess the need for a scalable design. My research concluded that 92% of respondents use their mobile device to search for restaurants. Respondents report that they use their phones/tablets for 75% of their searches. 
The new design features a modern aspect and is completely scalable for smartphones and tablets.