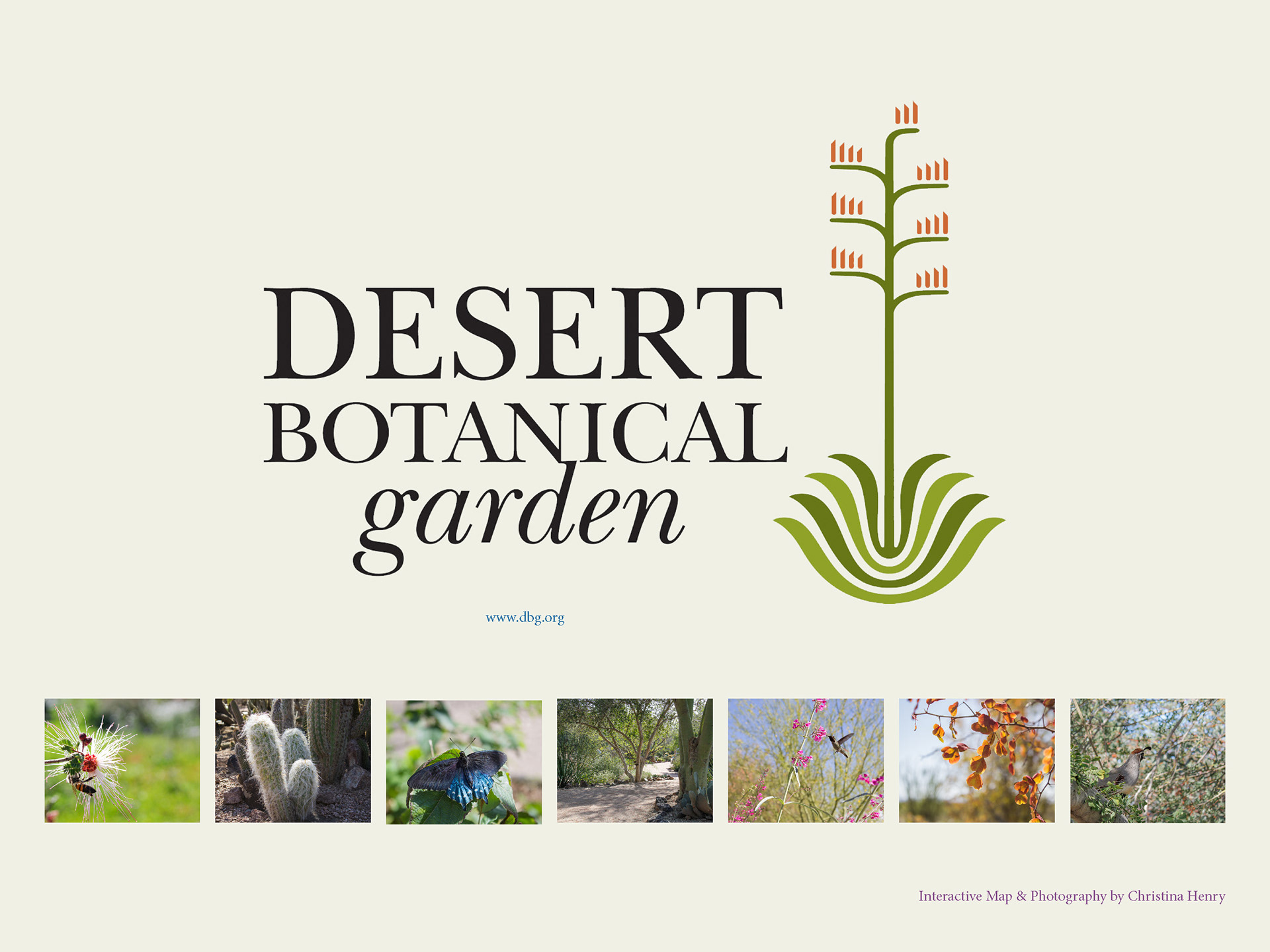 The landing page of the app shows the DBG logo, a link to their website, several photos of various parts of the gardens as well as the required credits for the author.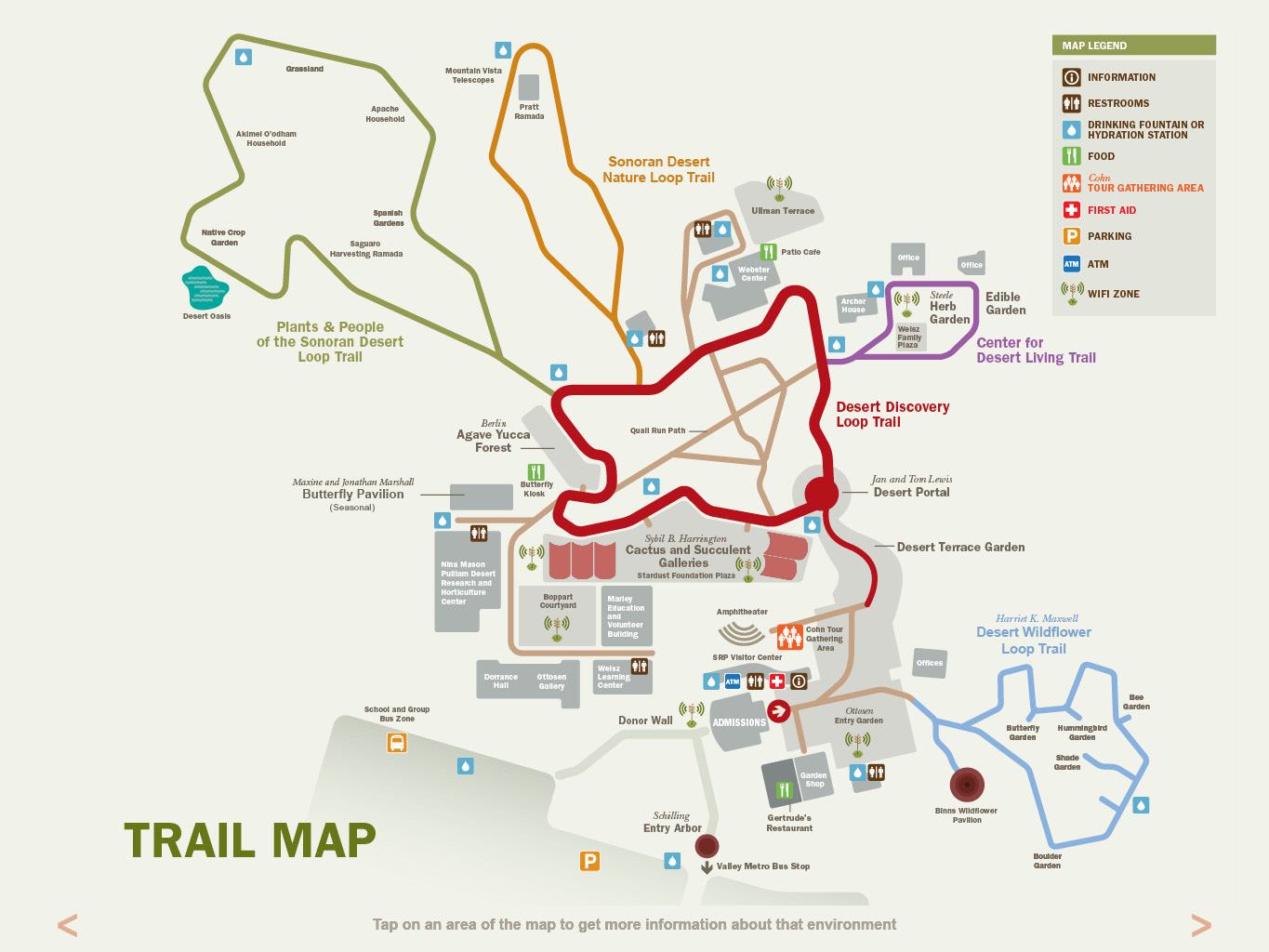 The homepage of the app features an interactive map with instructions to tap on an area of the map to get more information about that particular environment. The map also features forward and back arrows for users who would just like to scroll through the various environments.
Each of the different environments is featured on its own individual page with a photo gallery. The assignment was to create different types of photo galleries. The Butterfly Pavilion page features scrollable text on the right-hand side with information about this environment. Photos are arranged in a grid on the left with instructions to tap to pan and zoom on a butterfly to see an enlarged photo. 
The Desert Wildflower Loop page features photos in a column on the left-hand side with a large window to the right. Directions advise the user to tap on a photo to show an enlarged version in the window to the right.
Both pages feature the forward and back navigation arrows and the DBG logo which when tapped will take the user back to the main map.